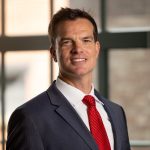 Scott M Perry
Breit Biniazan, PC
Address
1010 N. Glebe Road
Suite 310
Arlington, VA 22201
Contact Information
703-291-6666
Bio
Scott M. Perry is a partner with Breit Biniazan in the Arlington and Washington DC offices. An accomplished trial lawyer, Scott Perry served as a founding partner of Perry Charnoff, PLLC for many years before joining forces with Breit Biniazan.

A master in the courtroom, Perry knows that it's not just luck, but skill that gets personal injury lawyers the best result. He works hard to challenge the status quo and raise the bar for trial practice in everything he does. Perry, who has a history of creating change in his community, strives to leverage this partnership to make an even greater impact for his clients and the communities he serves.

While at Perry Charnoff, Scott's unique litigation approach led to multiple multi-million-dollar verdicts and settlements, including:

• $35.6 million jury verdict - catastrophically injured client

• $12 million medical malpractice jury verdict - family who lost a 39-year-old wife and mother due to an undiagnosed blood clot

• $4.5 million sexual abuse settlement - two special-needs adults who were raped and impregnated by a workshop employee

• $3.0 million medical malpractice verdict - family of a lawyer whose heart was punctured during a minor procedure

• $2.0 million medical malpractice jury verdict - woman whose leg was amputated when a blood clot went undiagnosed

• $1.55 million medical malpractice verdict - federal worker whose ureter was sewed shut during a hysterectomy

• $1.50 million premises liability lawsuit - family of a child who drowned in a pool

Perry believes that trial lawyers and the jury system help level the playing field between well-funded parties and those with fewer economic resources. The jury system also puts power into the hands of the people, allowing everyday citizens to make decisions about what is or isn't acceptable to them.

Over the last 20 years, Perry has been consistently nominated as a Washington, D.C.-area "Super Lawyer," honored in Virginia Lawyers Weekly, and (in 2019) named Medical Malpractice Lawyer of the Year. Each of these honors recognizes Perry's unsurpassed ability to recover damages on behalf of his clients. Scott is a Board Certified Civil Trial Lawyer, demonstrating his proficiency in this area of law.

Most recently, Scott was selected as a member of the invite-only Inner Circle of Advocates, which limits its members to the top 100 plaintiff trial lawyers in the country. He is one of only two Virginia attorneys selected to the Inner Circle, with the other member being his Partner, Jeffrey Breit. Both completed a rigorous vetting process requiring a review of verdicts and settlements, trial skills, commitment to the community, and general collegiality.

Perry focuses his practice on catastrophic injury cases such as truck accidents, wrongful death, product liability, and medical malpractice. This laser focus allows Scott to give each client the individual attention and advice they deserve.

Scott, his wife JoAnn, and their two young children live in Northern Virginia. In his free time, Perry is an avid exercise enthusiast—though his favorite physical activity will always remain hiking with his family.