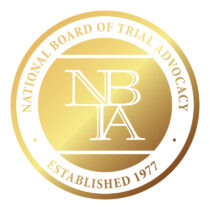 NATIONAL BOARD OF TRIAL ADVOCACY PRESIDENT'S AWARDS CRITERIA 
The purpose of the President's Awards is to recognize members of NBTA for their unique accomplishments and efforts which deserve to be known to our entire membership, the legal profession, and the communities that they work in. Each year multiple awards will be given out in each category. An NBTA member may be nominated in any of the three areas. A separate nomination form is required for each area.
For the Legal Field: An accomplishment or outcome that will affect the legal field. It may be a new strategy, a verdict with an impactful outcome, creating an awareness of an issue, set a standard, right a wrong. etc. It should have an impact that extends beyond a local area or specific case.
For the Community: A project or initiative that makes a positive change in the community where the attorney practices. It can be accomplished through the legal work of the attorney or through a social or legal cause that the lawyer champions. It can be a single event or something ongoing.
For NBTA: A single effort or a body of work that furthers NBTA's mission to protect those in legal need through specialization accreditation or raises the professional level and quality of attorneys through the promotion of NBTA goals or board certification.
2022 SPRING PRESIDENT'S AWARDS RECIPIENTS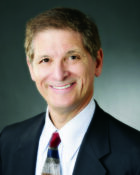 John Blumberg, Blumberg Law Corporation, Long Beach, CA
John reflects NBTA core values, he has written/published over four dozen articles on trial advocacy, ethics, professionalism, and civility. In addition to serving seven years on the ABOTA National Board, he was on the Civility Committee of ABOTA national and assisted in the editing of "Civility Matters." John recently published Persuasion Science for Trial Lawyers to assist trial lawyers in understanding the enormous volume of brain-science literature in the context of persuasion.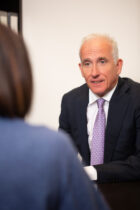 Tom Culmo, Damian & Valori Llp | Culmo Trial Attorneys, Miami, FL
Tom represents victims of hospital malpractice, personal injury, wrongful death, and commercial litigation matters. Although not board certified by NBTA, Tom is a bike law expert.  Through cases he has learned about materials, design, and craftsmanship.  Failure at any of these points can be disastrous for a rider.  Through his tireless advocacy and investigation, he found flaws in quality control. Tom was able to bring light to these important issues potentially saving cyclists from injury of death.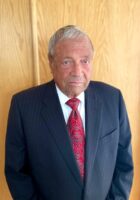 Joseph Friedberg, Joseph S. Friedberg, Chartered Lawyers, Minneapolis, MN
As NBTA's first 40-year Criminal Board-certified practicing attorney, he has an unmatched encyclopedic knowledge of the law. It could be that the media seeks out his opinion as an expert in criminal law.  It helps having been the past president of the American Board of Criminal Lawyers and the fact that Joe is the only practicing criminal Lawyer in the Minnesota Lawyers Hall of Fame. He started practicing law in 1966.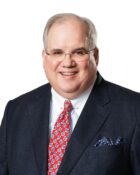 William Horton, Jones Walker, Birmingham, AL
He is a well-admired national leader and advisor for the two most important organizations in this field: The ABA Health Law Section, from which he was the Section Delegate to the ABA House of Delegates (2017-2023), and the American Health Law Association. As a highly active member of the AHLA and ABA he has served in incredible numerous positions.  He is a valued Liaison for NBTA to the ABA.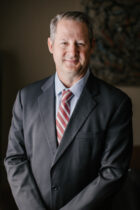 Peter Kestner, McEwen + Kestner, Inver Grove Heights, MN
His success as a Truck Accident Attorney can be attributed in part to his unique background and knowledge as an insurance expert (before he became a lawyer) and his deep understanding of the workings of all different kinds of insurance policies to assist clients to obtain maximum benefits. Pete generously shares his knowledge to raise the awareness of multiple insurance strategies, inherent ambiguities, and policy interpretations with hundreds of lawyers on truck accident listservs.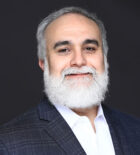 Michael Leizerman, The Law Firm for Truck Safety, Toledo, OH
Michael is the founding Chair of the American Association for Justice's Trucking Litigation Group. He is also the Co-Founder of the Academy of Truck Accident Attorneys along with Joe Fried last year's recipient of this award.   Michael has authored two litigation resources that most trial lawyers have on their shelve: Litigating Truck Accident Cases and The Zen Lawyer: Winning with Mindfulness. He lectures around the country on trucking litigation topics.  He also has a CDL to operate Semi-Trucks.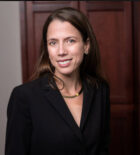 Rena Leizerman, The Law Firm for Truck Safety, Toledo, OH
Rena is the Chair of the National Board of Truck Accident Attorneys. She spearheaded efforts, along with Joe Fried and Michael Leizerman, to obtain the first and only board certification in truck accident law in the country. She is co-author of the legal treatise Litigating Truck Accident Cases among other publications. Rena lectures at the University of Toledo where she taught the only course in the country on Truck Accident Law

Diana Marger Moore, Baum, Hedlund, Aristei & Goldman, PC, Los Angeles, CA
Diana is triple board certified by NBTA.  Her career spans four decades, during which time she has tried more than 200 jury trials across the US. She is licensed to practice in six states. Diane is a Board of Regents' member with the Academy of Truck Accident Attorneys (ATAA) and serves as the Co-Chair of ATAA's Women's Caucus. She is a strong advocate for women to acquire board certification in Truck Accident Law and actively seeks ways to encourage them through programs and guidance. 

John Moore, Law Office of John Douglas Moore, Oakland, CA
John is a long-time board member and general legal counsel of the Northern California Recycling Association and is a national leader in advocating for zero waste. In 2021, John began a series of popular monthly shows highlighting innovation and entrepreneurship for recovering resources that would otherwise be wasted (i.e incinerated or landfilled) He is Co-Coordinator of Zero Wasted Food Project for poverty alleviation. His efforts seek to develop infrastructure for collecting and recovering unwanted edible food and the distribution of this food to those in need.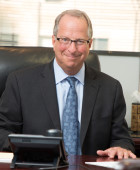 David Rapoport, Rapoport Weisberg Sims, P.C., Chicago, IL
David is known nationally for his work representing injured victims and the families of those killed in air disasters. Representing people and groups around the world he has helped to make flying safer. Since 2019 he has been designated as a "Top 10 National Aviation Trial Lawyer" by the National Trial Lawyers. He served as NBTA President for three years, serves as President of the NBTA Foundation, presented at ABA Roundtable meetings, served as moderator for NBTA Webinars, presented in advocacy for board certification; and created and led the NBTA Communications Committee. 
 Awards are given out in the Spring and Fall of each year.