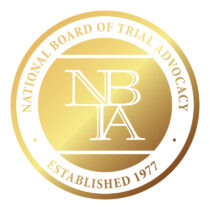 NATIONAL BOARD OF TRIAL ADVOCACY PRESIDENT'S AWARDS CRITERIA 
The purpose of the President's Awards is to recognize members of NBTA for their unique accomplishments and efforts which deserve to be known to our entire membership, the legal profession, and the communities that they work in. Each year multiple awards will be given out in each category. An NBTA member may be nominated in any of the three areas. A separate nomination form is required for each area.
For the Legal Field: An accomplishment or outcome that will affect the legal field. It may be a new strategy, a verdict with an impactful outcome, creating an awareness of an issue, set a standard, right a wrong. etc. It should have an impact that extends beyond a local area or specific case.
For the Community: A project or initiative that makes a positive change in the community where the attorney practices. It can be accomplished through the legal work of the attorney or through a social or legal cause that the lawyer champions. It can be a single event or something ongoing.
For NBTA: A single effort or a body of work that furthers NBTA's mission to protect those in legal need through specialization accreditation or raises the professional level and quality of attorneys through the promotion of NBTA goals or board certification.
2023 PRESIDENT'S AWARDS RECIPIENTS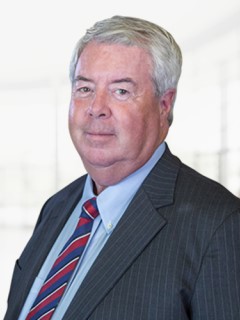 Thomas Carey made it his mission to make the roads safer. He accomplished this through launching a campaign against drunk driving. Thomas devoted much of his career to seeking justice for those whose lives have been forever changed by drunk driving. He does so by supporting and encouraging law enforcement agencies, educating teens and adults on the consequences and dangers of driving intoxicated, as well as speaking with government officials, news media, and community groups regarding this topic. He is the Founding partner of the Clearwater firm of Carey, Leisure & Neal and has handled approximately 40,000 personal injury cases. He is a member of the Rhode Island, Massachusetts, Florida Washington State Bars. He has been a NBTA member in Civil Trial Law since 1992.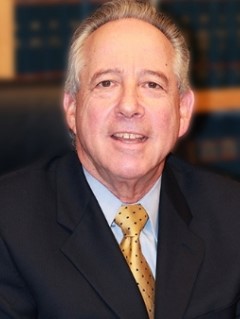 Amos Gern is a New Jersey Attorney whose practice focuses on personal Injury and medical malpractice. He was representative to the New Jersey Supreme Court Civil Practice Committee where he served for 12 years. In that capacity he has been instrumental in addressing numerous reforms to our Civil Practice rules, most important of which involved an increase in contingent fees several years ago, and numerous efforts to enhance the discovery rules associated with personal injury and medical malpractice litigation. This has included addressing reforms designed to allow medical malpractice cases to be reached for trial more readily and limiting the abuse of the designated trial counsel rule. He has been certified by NBTA in Civil Trial since 1989.
According to his nominator, Ira Leesfield is legendary in the South Florida legal community as an exceptional trial lawyer, an extraordinary humanitarian and advocate of fairness and justice. In 2007, while representing numerous victims of carbon monoxide poisoning at a Florida resort, Ira worked with Florida Justice Association on the passage of litigation mandating carbon monoxide detectors in public accommodations which has saved numerous lives and injuries. Mr. Leesfield has been recognized for his accomplishments and dedication by the Anti-Defamation League. He is Past President of the Florida Justice Association and the Melvin Belli Society. Lee is an NBTA Senior Specialist in Civil Trial Law and has been a member since 1983.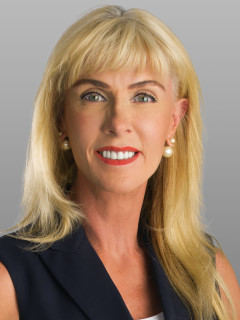 Pat Lundvall served as Nevada litigation counsel in a case with a jury verdict awarding $60 million in punitive damages and $2.65 million in compensatory damages to her client, plus attorney's fees and costs. The victory is the largest in Nevada and largest in Contract Law in the Western U.S. in ALM's "Top Verdicts & Settlements" report. This national bellwether trial had an impact beyond the case itself; the jury sent a powerful message that it is time to correct an unconscionable humanitarian wrong and fix a gross business inequity. The verdict upended the national out-of-network healthcare reimbursement system and generated national news coverage that created awareness of an issue facing emergency rooms across the country. Attorney Lundvall has been Board Certified in Civil Trial Law and Civil Practice Law since 2001.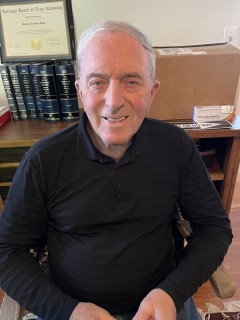 At age 84 David Nissenberg, the San Diego attorney who wrote the groundbreaking treatise on commercial trucking law is still going strong. This June LexisNexis released the 4th edition of "The Law of Commercial Trucking: Damages to Persons and Property." Often referred to as "the bible" on commercial trucking law and considered the definitive text on the subject, its use has been regarded as mandatory for anyone engaged in truck accident litigation. His efforts since 1994 when the 1st edition was published along with his CLE seminar, "Truck Accident Litigation in a Nutshell" provided the foundation for a practice area now known as truck accident law which previously had not existed. Attorney Nissenberg became Board Certified in Truck Accident Law in 2018.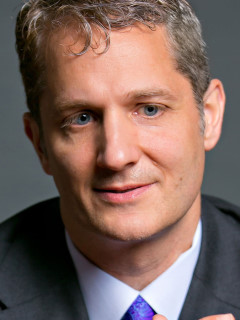 George is always looking to sharpen his skills with new challenges; challenges that are extremely difficult and time consuming. He now has 3 board certifications (Civil Trial Law, Civil Practice Advocacy and Truck Accident Law). George has always had over 100 active personal injury cases and works endless, countless hours from sunrise to sunset grinding through each day, never leaving the office (unless litigating). He truly is an inspiration to personal injury law because there is nothing but class in the way he practices law and interacts with clients, lawyers, judges, and his legal staff. Attorney Patterson received his first of three certifications in 2009.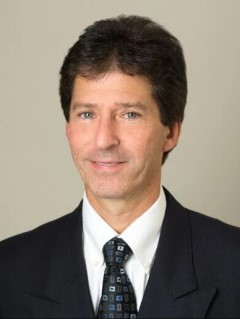 Richard N. Shapiro has been a NBTA Board Civil Trial Law Certification since 2000 and it was during his membership that he achieved many remarkable distinctions, including having won client appeals before each of these highest state Supreme Courts. He won client appeals three times before the 4th Circuit Court of appeals as well. Outside of being a trial attorney, he became a prolific American inventor holding 19 US patents, several foreign patents and having licensed his folding handle design to Radio Flyer wagons and obtained another patent license with a European-based group for a folding baby stroller. As an American author, he's been published in the legal field in one of West's treatises, but also has written three other books, and one of his suspense thrillers was a No. #1 bestseller on Amazon in 2015.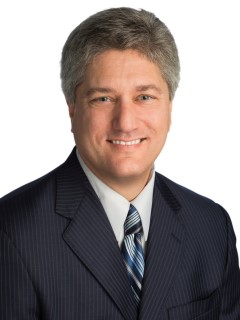 Eric Slepian has been instrumental in advancing the cause of Social Security disability claimants throughout his legal career. His advocacy has helped thousands of deserving claimants receive the benefits they had been denied. He protects the rights of his clients and skillfully cross-examines medical and vocational experts, often eliciting testimony from hostile witnesses that help his clients win benefits. His Ninth Circuit litigation has resulted in published decisions that have leveled the playing field for claimants and their attorneys seeking to fight unjust denials of disability applications through the court system. His published cases include Revels v. Berryhill, 874 F. 3d 648 (9th Cir. 2017) and Brown-Hunter v. Colvin, 806 F. 3d 487 (9th Cir. 2015). Eric became a Social Security Disability Advocacy NBTA member in 2007.
 Awards are given out in the Fall of each year.