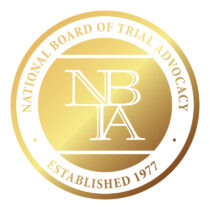 NATIONAL BOARD OF TRIAL ADVOCACY PRESIDENT'S AWARDS CRITERIA 
The purpose of the President's Awards is to recognize members of NBTA for their unique accomplishments and efforts which deserve to be known to our entire membership, the legal profession, and the communities that they work in. Each year multiple awards will be given out in each category. An NBTA member may be nominated in any of the three areas. A separate nomination form is required for each area.
For the Legal Field: An accomplishment or outcome that will affect the legal field. It may be a new strategy, a verdict with an impactful outcome, creating an awareness of an issue, set a standard, right a wrong. etc. It should have an impact that extends beyond a local area or specific case.
For the Community: A project or initiative that makes a positive change in the community where the attorney practices. It can be accomplished through the legal work of the attorney or through a social or legal cause that the lawyer champions. It can be a single event or something ongoing.
For NBTA: A single effort or a body of work that furthers NBTA's mission to protect those in legal need through specialization accreditation or raises the professional level and quality of attorneys through the promotion of NBTA goals or board certification.
2021 FALL PRESIDENT'S AWARDS RECIPIENTS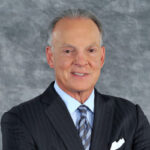 William F. Anzalone, Anzalone Law Offices, LLC, Wilkes-Barre, PA
For reinvigorating the Luzerne County Bar Association, developing a campaign to improve the image of lawyers through billboard and television ads and founding the Northeast Pennsylvania Trial Lawyers Advocacy organization.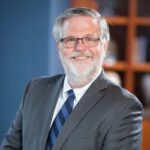 Jeffrey A. Burns, Dollar Burns & Becker, Kansas City, MO
For thirty years of fighting to improve truck safety on our nation's highways through advocating for regulatory and legislative changes and for serving on the Transportation Research Board's Truck and Safety Committee for almost a decade.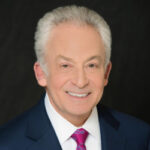 Alan M. Feldman, Feldman Shepherd Wohlgelernter Tanner Weinstock, Philadelphia, PA
For identifying that fatal dresser tip overs were not the fault of parents, but of unstable and unsafe storage furniture; and through significant global settlements created an agreement with the manufacturer beginning in 2016, they would only sell dressers in the US that meets or exceeds the volunteer safety standards.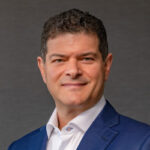 Joseph Fried, Fried Goldberg LLC, Atlanta, GA
For co-founding the Academy of Truck Accident Attorneys, a national organization, to provide legal education and advocacy for truck accident attorneys; and for partnering with the NBTA to create national board certification in Truck Accident Law; and for continued recruitment of attorneys to become board certified Truck Accident attorneys.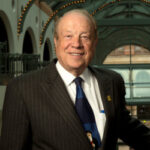 Michael F. Hupy, Hupy and Abraham, S.C., Milwaukee, WI
For giving back to his community through safety initiatives such as serving as President of Crime Stoppers who engage media, the public and law enforcement to solve crimes and providing financial support of rewards.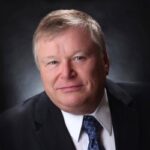 William G. Jungbauer, Yaeger & Jungbauer, Barristers, Saint Paul, MN
For seeking, advocating, and acquiring the passage of a federal law to protect railroad whistleblowers and railroad workers in cases of accidents, injuries and from harassment.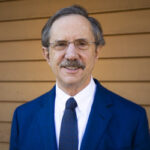 James Leach, James D. Leach Attorney at Law, Rapid City, SD
For pro bono defending drug suspects who in some South Dakota's police custody were taken to medical clinics to be physically restrained to have a urine sample taken by forced catheterization; and through a successful trial found this practice to be unconstitutional; and through this outcome has stopped this practice.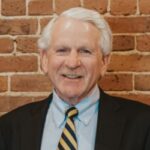 Mark S. Mandell, Mandell, Boisclair & Mandell, Ltd., Providence, RI
For inspiring local attorneys to become engaged in in their communities in meaningful ways; and for serving as a community advocate for the less fortunate; and for ensuring children have clothing for school.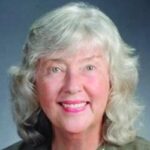 Alice O' Sullivan, Brookings, Oregon
For establishing, developing, and leading NBTA Community Engagement initiatives that included women's health issues and support and wellbeing of children in the foster care program.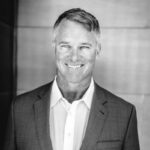 Mel C. Orchard, III, The Spence Law Firm, LLC, Jackson, WY
For a commitment to lawyer education through serving on faculties of The Trial Lawyers College and the Trial School; and as a presenter at national CLE's; and in service to legal organizations devoted to preserving access to the courts and trial by jury.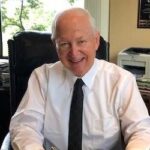 Nicholas E. Phillips, Phillips & Mille Co, LPA, Middleburg Heights, OH
For serving his community the past twenty years by hosting a radio program entitled The Advocate that focuses on critical issues that are important locally; and through the founding of a local Community Emergency Response Team (CERT) for disaster preparedness.
 Awards are given out in the Spring and Fall of each year.